🙏🏼🌈 SERKONG TSENSHAB RINPOCHE SEPT.24 ENGLISH VERSION
13. September 2024

-

22. September 2024
SEPTEMBER 2024
🙏🏼 🌈 SERKONG TSENSHAB RINPOCHE @ PLC Vienna: (English version)
13th of Sept. 2024: Teachings @ PLC Vienna (can be booked separately);
15th – 22nd of Sept. 2024:

Unique!! RETREAT IN THE FORESTS & MOUNTAINS:

'AS BUDDHA SHAKYAMUNI INTENDED', at a beautiful Meditation-Center in the middle of nature (more information will follow soon);
Pre-registration and / or be informed when there is news:

Here

GERMAN VERSION HERE
---
We are very happy that the great master and Lama
SERKONG TSENSHAB RINPOCHE
has accepted our warm invitation with pleasure and will visit and teach us in September 2024!
Rinpoche will give a teaching at our center 'PLC' in Vienna/Austria and on Rinpoche's recommendation we will have the extraordinary and rare opportunity to spend a retreat together with Rinpoche in nature:
FROM TODAY'S POINT OF VIEW THE FOLLOWING PROGRAM IS PLANNED: SAVE THE DATES !
13. Sept. 2024: TEACHINGS / SERKONG TSENSHAB RINPOCHE at the PLC/Vienna:

Heartfelt getting to know & teaching – more information to follow (teaching can be booked separately);
Sept. 15-22, 2024: RETREAT IN THE FORESTS & MOUNTAINS: 'AS BUDDHA SHAKYAMUNI RECOMMENDED', at a beautiful Meditation-Center in the middle of nature

(more information will follow soon).

Rinpoche is expected to teach Nagarjuna's Fundamental Wisdom (or similar) and we will then deepen this in meditations together;
We are looking forward to your pre-registration for the retreat, only a limited number of about 40 people can participate – please register anytime: Pre-Registration
---
Ven. Thubten Wangdu (formerly Renato) and Christine had the wonderful opportunity to personally invite Serkong Tsenshab Rinpoche to Vienna Austria (during Saka Dawa 23 in Tushita Meditation Center in Dharamsala).
Rinpoche was very happy and had the idea that it would be very auspicious to do a retreat in the forests and mountains in Austria as Buddha intended. Rinpoche told that His first stay in Europe was in Graz, when he was also invited during His Holiness Dalai Lama's visit to Austria, told about his so positive memories of that time and was very pleased to receive our invitation!
We are very much looking forward to this special visit in SEPTEMBER 2024 of Serkong Tsenshab Rinpoche, to His wonderful teachings, personal retreat in a small circle (about 40 people) and possibly also an initiation is planned. More information of the program will follow soon.
We are already organizing everything in the best possible way: Teachings in PLC Vienna (especially also for those who cannot attend the retreat) and the mountain-retreat, as Rinpoche wished!
We are looking forward to your support and early registration for both events. Please note that there will be about 100 people on site at the PLC and only 40 people for the retreat at the meditation center on the mountains. The location will be announced soon.
Pre-registration and / or be informed when there is news:

Here
All the best, your PLC Team!
---
Serkong Tsenshab Rinpoche is a great and highly respected tantr. master and regularly gives teachings of the highest teachings of the Tibetan Buddhist philosophy of the ancient Nalanda masters, such as the great treatises of Lama Tsongkhapa, Nagarjuna or Chandrakirti and many more.
Rinpoche has the special ability to convey the difficult topics, such as those on Emptiness and Bodhicitta, in such a way that they are of the greatest benefit to beginners and advanced students alike! Rinpoche is also known for his loving humor and the quality of being very heart-opening:
VIDEOS, SERKONG TSENSHAB RINPOCHE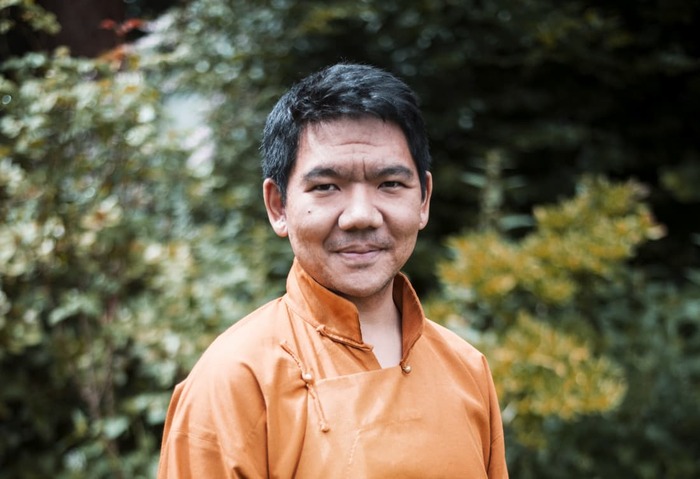 This is by no means the first meeting I've had with Serkong Rinpoche. In fact, my first encounter with him was back in 2008, when through my connection to Dr. Berzin, I got the chance to see him during my first visit to Dharamsala, the home of His Holiness the Dalai Lama. A relative newcomer to Buddhism at the time, it was rather nerve-wracking to meet someone who was recognized as the reincarnation of such a great teacher. I'd brought along a small Buddha statue for Rinpoche to bless, thinking he might unwrap it from its long silky kata to take a look and admire it, but disappointingly, he just said a few prayers and blew on it while it was still wrapped up, and that was that. But I soon came to realize that this was simply part of Rinpoche's personality: exceptionally down-to-earth and very, very humorous. And with us being born just weeks apart, we also shared that generational connection: a love for technology and gadgets, as well as horror movies!
Ähnliche Veranstaltungen